sleeping bags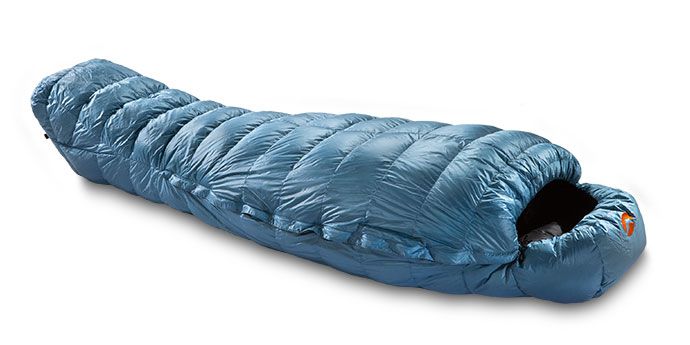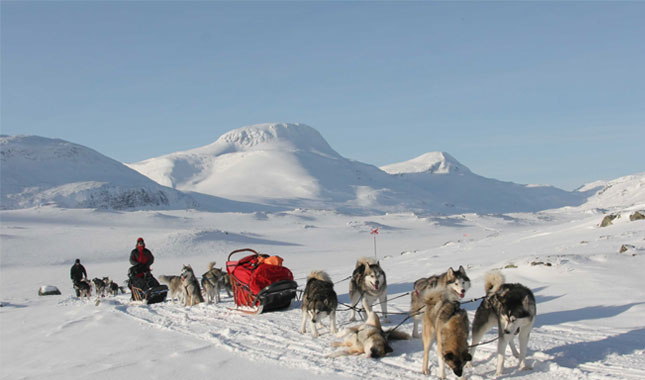 The SHOCKING BLUE is a high quality four-season sleeping bag designed for cold weather expeditions at high altitude. Due to its compatibility with Valandre's Combi full suit and its relatively light weight (48.6oz/1380g), it has become a standard bad in the high camps of the big mountains.
The bag has 850-fill down from the famous French grey goose, 80 custom-cut fabric panels assembled in a 3D-baffle construction, a spacious comfortable foot box as well as a super warm neck baffle. Its hood is designed with the 3D-half-moon techniqueand its static draw-cord allows you to tighten it down over your head and across your neck, so no wind blows down your body and your forehead stays warm. The zip-away Marie Antoinette draft collar allows you to sit up comfortably and use the bag not only for sleeping but also for sitting around in cold conditions.
EN 13537 test results PDF
Extreme :

-23°F

/

-31°C

Limit of comfort :

11°F

/

-12°C

Comfort :

23°F

/

-5°C

With over 30 years of experience producing and supplying down products, our experience says -25°C (-13°F) in limit of comfort.
Outside fabric :
100% Polyamide Nylon 6-6 Ripstop 40.7g/m2 DWR treatment
Asahi-KASEI
Inside fabric :
100% Polyester 40.8g/m2 DWR treatment
Asahi-KASEI
Compartments :

32 compartments (top and bottom separated), mounted using the second generation tubular technology of H-box wall pre-cut and shaped anatomical shaped baffles.

Down quality :
Goose Down 95/05


Filled with our 95/05 "fatty" gray goose from the South West of France. A unique and totally mature down quality, that has a fill power of 800+ cuin (EU Norms) 850+ (US Norms). A strong long lasting quality down with excellent moisture resistance.
✔

METRIC

✔

IMPERIAL
S
M
L
Length(out)
200cm 78.7in
215cm 84.6in
230cm 90.6in
Length(in)
170cm 66.9in
185cm 72.8in
200cm 78.7in
Shoulder
155cm 61.0in
166cm 65.4in
177cm 69.7in
Hip
134cm 52.8in
144cm 56.7in
154cm 60.6in
Foot
99cm 39.0in
106cm 41.7in
113cm 44.5in
Total weight
1.31kg 2lb 14oz
1.32kg 2lb 14oz
1.50kg 3lb 4oz
Down load
730g 1lb 9oz
771g 1lb 11oz
837g 1lb 13oz
Customer reviews | Post a review
This bag is amazing. I used it during a bivy at -10F without any issue and I\'m not a particularly warm sleeper. The bag is very functionnal and roomy to store stuff or to allow really serious layering in case of emergency. I don\'t know how valandré managed to build roomy bag so warm with only 800grams of down. I\'m amazed.