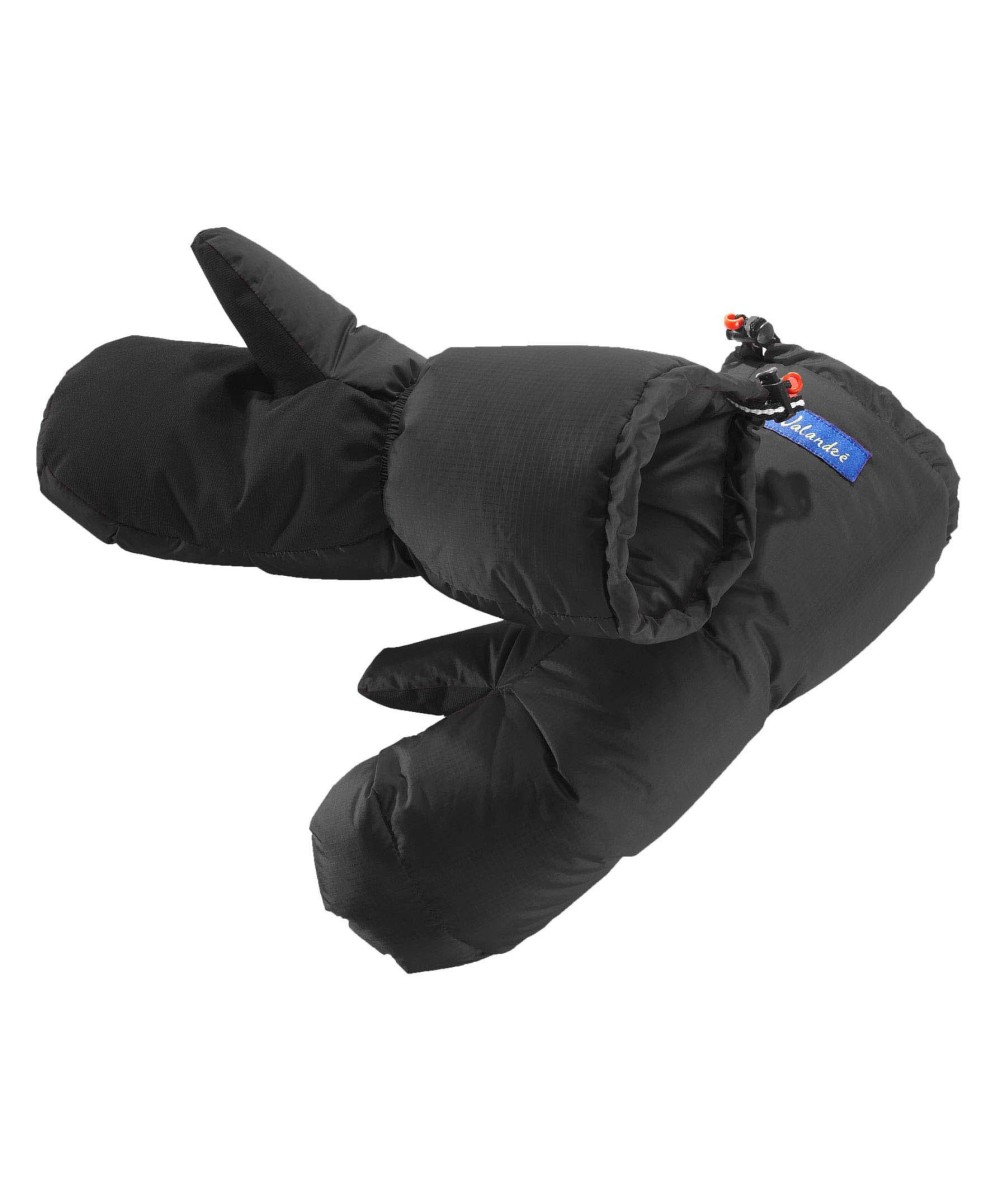  
Oural
-25°C/ -13°F
3x2 individual baffles.
High mittens with reinforced palms.
Compartmentalized system to fix the down at the edge of the finger tips.
Intermediate draw-cord wrist closure.
Draw-cord forearm closure.
If you are looking for a heavily insulated, yet super-packable down mitten for use in emergencies or in camp, the Valandre Oural is just that. Doing without superfluous features like leather palms, wrist cinches, and removable liners this mitten is less oriented towards technical climbing, but more towards swaddling your hands in maximum fluffy comfort while resting at camp or keeping warm in unexpected storms or emergencies at altitude.
At a total weight of just 4.23oz. (120g) and filled with 50g of top-quality French gray goose down, the Ourals are an essential piece of high-altitude safety equipment.
808SNN
Temp test results
Valandre T. LIMIT OF COMFORT:
-25°C / -13°F
Down Quality
Down Quality:
Goose Down 95/05
Baffle:
3 x 2 compartments. Straight H box wall baffles.
Lining:
100% Polyamide Nylon 6 40g/m² DWR treatment
Shell:
100% Polyamide Nylon 6-6 Ripstop 54.1g/m² DWR treatment
Customers who bought this product also bought:
10 other products in the same category: