sleeping bags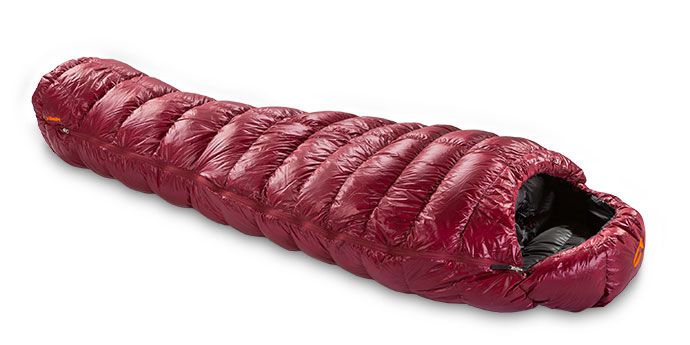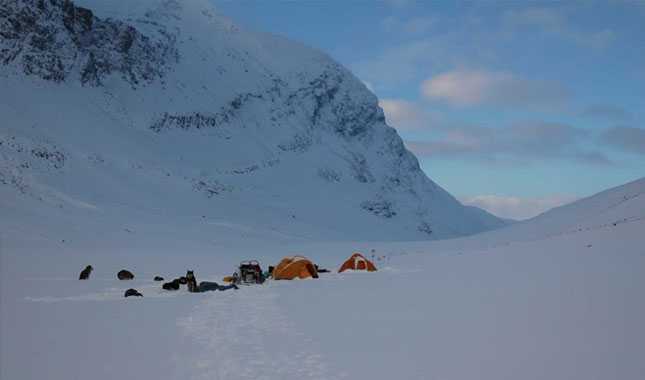 Winner of the 2009 outdoor industry gold award, this three-season sleeping bag offers all of Valandré's finest features: the comfortable tubular bell construction, the interchangeable collar system, and filled with its high-end down from the French Fat Grey Goose. One of the highlights of this light and versatile bag is its three different levels of thermal protection offering the user to choose between 2lbs 8,4oz/1145g, 2lbs 5,85oz/1073g or 2lbs 4,7oz/1040g for really warm temperatures.
Following Valandré's design of the tubular bell construction, the bag consists of 83 individually cut panels and baffles that are perfectly tailored to fit around the body. Once filled with Valandré's high-end down, the compartments will lift off your body, providing the best warmth-to-weight ratio in the industry.
EN13537:2012 test results PDF
Extreme :

-25°F

/

-32.2°C

Limit of comfort :

11°F

/

-12.2°C

Comfort :

23°F

/

-5.4°C

With over 30 years of experience producing and supplying down products, our experience says -15°C (5°F) in limit of comfort.
Outside fabric :
100% Polyamide Nylon 6-6 Ripstop 40.7g/m2 DWR treatment
Asahi-KASEI
Inside fabric :
100% Polyamide Nylon 6 40g/m2 DWR treatment
Asahi-KASEI
Compartments :

18 continuous compartments, using Valandre's second generation tubular technology of H-box wall pre-cut and anatomical shaped baffles.

Down quality :
Goose Down 95/05


Filled with our 95/05 "fatty" gray goose from the South West of France. A unique and totally mature down quality, that has a fill power of 800+ cuin (EU Norms) 850+ (US Norms). A strong long lasting quality down with excellent moisture resistance.
✔

METRIC

✔

IMPERIAL
S
M
L
Length(out)
200cm 78.7in
215cm 84.6in
230cm 90.6in
Length(in)
170cm 66.9in
185cm 72.8in
200cm 78.7in
Shoulder
156cm 61.4in
159cm 62.6in
172cm 67.7in
Hip
136cm 53.5in
141cm 55.5in
151cm 59.4in
Foot
95cm 37.4in
99cm 39.0in
104cm 40.9in
Compressed Volume

6.5 L

396 in3

7.0 L

427 in3

7.5 L

457 in3
Total weight
1.11kg 2lb 7oz
1.18kg 2lb 9oz
1.28kg 2lb 13oz
Down load
580g 1lb 4oz
620g 1lb 5oz
664g 1lb 7oz
Customer reviews | Post a review
My name is Larry Amkraut. I have walked across America and have also walked from Mexico to Alaska. I have slept out at -70 F. with wolves all around me and the northern lights dancing overhead.
For almost three decades I have tested mountaineering and backpacking gear for various outdoor magazines. Sometimes it's fun work, sometimes, when using inferior products, it's miserable work and makes for long nights.
I give the Valandre Bloody Mary my highest rating. If you want one sleeping bag to cover the temperature range from approx. 40F to -10F, this is a superb bag. It is light enough for lightweight backpacking and mountaineering and warm enough for all but the most extreme conditions.
Valandre has taken the construction of the down collar to an art level. With this bag one can use it without a collar, a passive top draping collar or a full wrap around three dimensional collar that encloses one's neck as securely as a Pilgrim's stock. During an open bivy with measured winds of 55 mph, the wind buffeted the sleeping bag but did not penetrate that full collar.
It is all the sleping bag one needs for a big mountain such as Aconcagua. You can use it without a collar up to basecamp, the passive collar at an intermediary camp and the full wrap-a-round collar up high.
There is also enough room to layer in during frigid high altitude nights.
Similarly for the California Sierra's it is a true four season sleeping bag, light enough for summer and warm enough for autumn, spring and yes, winter.I used it with light layering at Lee Vining at -12F and was perfectly comfortable.
There are a lot of good companies using "the best, highest lofting down available." I have never had a bag loft up as quickly as the Bloody Mary did after spending all day in a stuff sack. I showed my mountaineering friends and they too were amazed. One asked, "Are you sure that it's down, and not helium?" Valandre uses the best down I have seen and I have had the opportunity to test many of the top sleeping bags.
If you have champagne taste but a beer budget and want one top of the line sleeping bag to cover all of your nights outside, the Valandre Bloody Mary is a superb choice.
Larry Amkraut
I have used the Bloody Mary and am impressed with its quality of fabric and goose down. Valandre's down is the BEST in the world, and it shows when you use their products.
The Bloody Mary is durable and does not have to be treated with kid gloves like some other UL bags on the market. It is made to be used, not just looked at, and is the most versatile bag on the market in my opinion, due to the combination of collars that come with it.
Valandre scored a perfect 10 with this one. They are the MASARATI of sleeping bags, that's for sure!