sleeping bags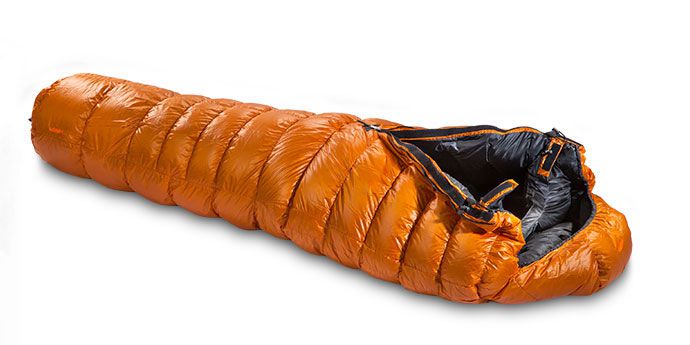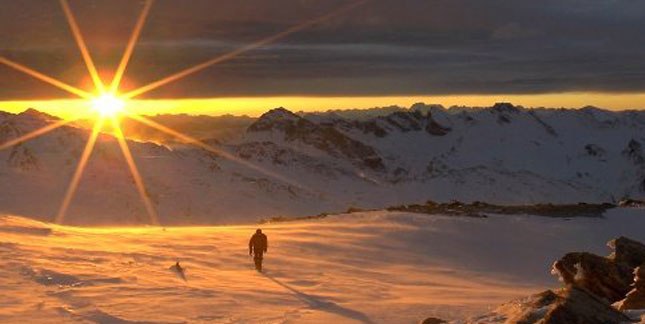 The Lafayette is a superlight high-altitude expedition bag that is spacious enough to be used in combination with the Combi suit. It has front 1/3-length zipper allowing you to easily crawl in wearing a down suit; a draft collar, which does not alter its shape when tightened; a down draw cord for your waist and a reinforced knee section maintaining the bag's differential cut, no matter how much you move in your sleep.
Like Valandre's other bags, it uses the tubular bell construction with pre-cut circular baffles that are filled with the famous French Fat Grey goose. This goose can migrate at 33,000 feet (10,000m) in –60°F (-50°C) temperatures for days on end, and the down is harvested right before the traditional migration time when it is fresh, clean and at its plumpest.
This lightweight bag is often used along with a down suit for speed climbing in the Himalaya and is an excellent choice for fast-and-light alpinists.
EN13537:2012 test results PDF
Extreme :

-25°F

/

-32.1°C

Limit of comfort :

11°F

/

-12.1°C

Comfort :

23°F

/

-5.3°C

With over 30 years of experience producing and supplying down products, our experience says -15°C (5°F) in limit of comfort.
Outside fabric :
100% Polyamide Nylon 6-6 Ripstop 40.7g/m2 DWR treatment
Asahi-KASEI
Inside fabric :
100% Polyamide Nylon 6 40g/m2 DWR treatment
Asahi-KASEI
Compartments :

19 continuous compartments (Knee section separated into top and bottom sections), mounted using the second generation tubular technology of H-box wall pre-cut and circular shaped baffles.

Down quality :
Goose Down 95/05


Filled with our 95/05 "fatty" gray goose from the South West of France. A unique and totally mature down quality, that has a fill power of 800+ cuin (EU Norms) 850+ (US Norms). A strong long lasting quality down with excellent moisture resistance.
✔

METRIC

✔

IMPERIAL
S
M
L
Length(out)
200cm 78.7in
215cm 84.6in
230cm 90.6in
Length(in)
170cm 66.9in
185cm 72.8in
200cm 78.7in
Shoulder
166cm 65.4in
170cm 66.9in
180cm 70.9in
Hip
148cm 58.3in
152cm 59.8in
158cm 62.2in
Foot
82cm 32.3in
86cm 33.9in
92cm 36.2in
Compressed Volume

5.0 L

305 in3

5.5 L

335 in3

6.0 L

366 in3
Total weight
968g 2lb 2oz
1.02kg 2lb 4oz
1.11kg 2lb 7oz
Down load
538g 1lb 2oz
564g 1lb 3oz
609g 1lb 5oz
Customer reviews | Post a review
Used the Lafayette recently on Mt. Rainier.
First off, I slept great every night. The bag was more than warm enough for the conditions (late July at any Rainier high camp).
I really like the center zipper, and I cannot understand why every sleeping bag isn't designed this way. The center zip is easy to use with either hand, and it's easy to access when side sleeping. With the waist cinch feature, the Lafayette is excellent for sitting up and staying "half in the bag."
The only recommendation I might offer is to make the zipper about 2-3 inches longer.
I found the two cinch systems around the neck and face to be easy to use.
And finally, the Lafayette squeezes down in its compression sack to a very small size -- fits in my pack like no other bag I have used.
Overall, this is a lightweight, warm, comfortable bag with smart features, and it seems perfect for mountaineering.