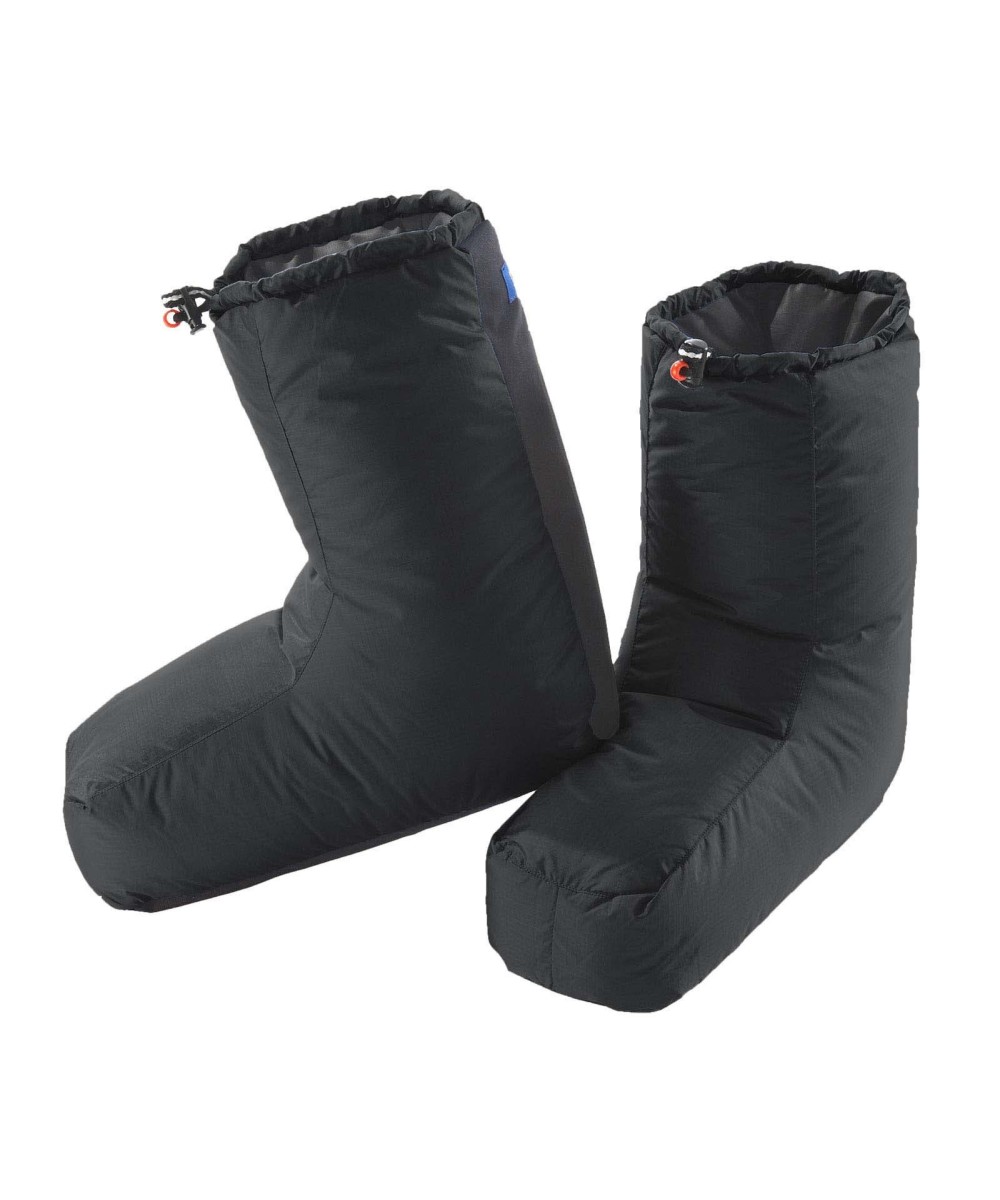  
Olan
-25°C/ -13°F
4x2 individual baffles.
Fully reinforced sole and back.
Elasticized draw-cord closure.
Adding only 6.7oz (189g) to your pack, you don't have to feel guilty sneaking it in before a cold night out. With an extreme rating of -22°F (-30°C), they are just the ticket once you have huddled up inside your tent after a cold day's climbing. The secret of the Olan's warmth without much weight is Valandré's French Fat Grey Goose down, which fills four compartments in each boot. The Olan also features a fully reinforced sole and back, as well as a single draw cord for keeping the warmth inside the boot.
807SNN
Temp test results
Valandre T. LIMIT OF COMFORT:
-25°C / -13°F
Down Quality
Down Quality:
Goose Down 95/05
Baffle:
4 x 2 compartments. Straight H box wall baffles.
Lining:
100% Polyamide Nylon 6 40g/m² DWR treatment
Shell:
100% Polyamide Nylon 6-6 Ripstop 54.1g/m² DWR treatment
Customers who bought this product also bought:
10 other products in the same category: