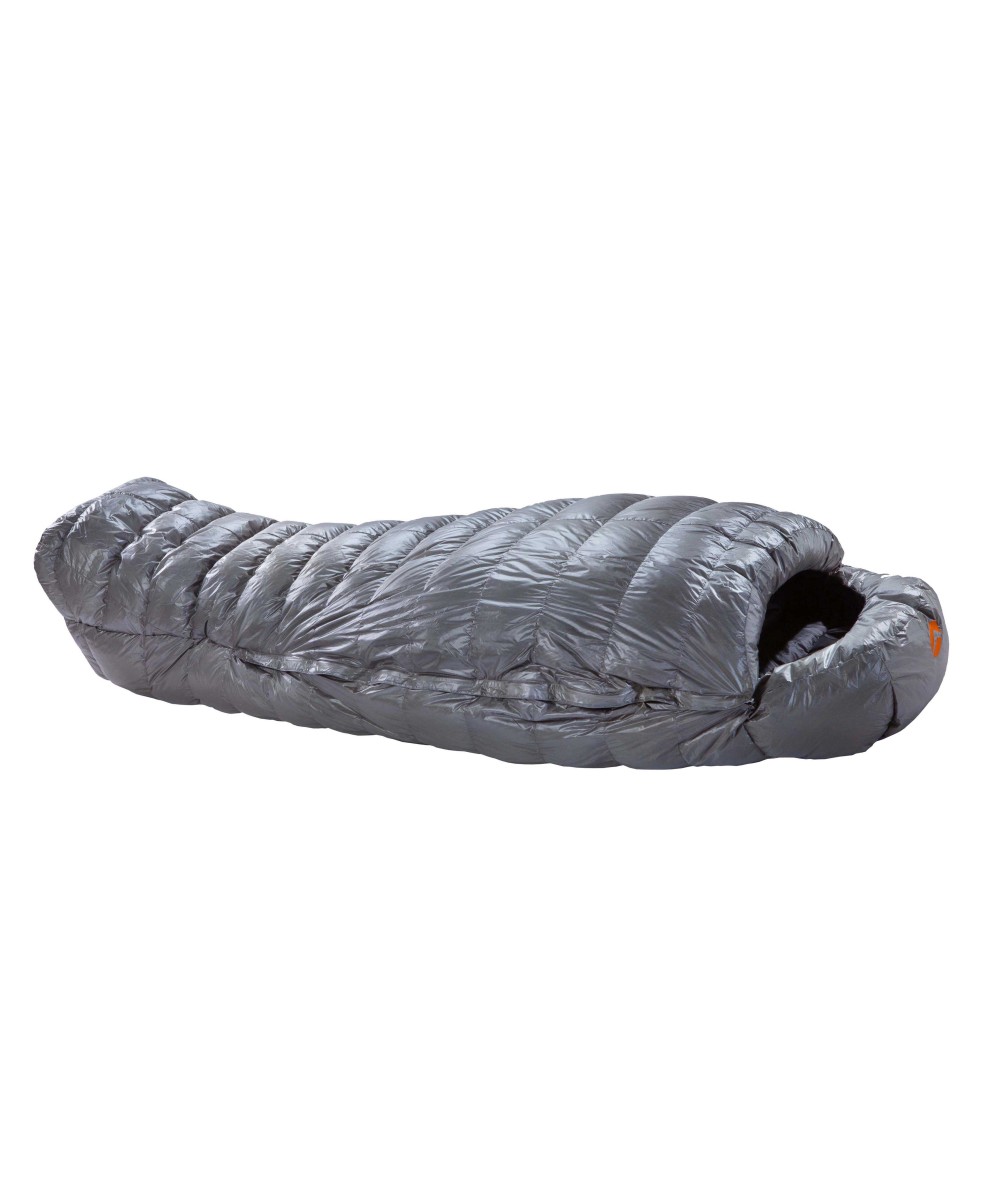  
Thor NEO
-40°C/ -40°F
32 pre-cut baffles, 100% anatomical shape.
Tubular cut.
Zippered Marie Antoinette styled collar.
Zipper backed with internal reinforcement and down-filled storm flap.
Anti cold outer flap along the zip.
Anatomic feet (trapezoid form).
Resisting very low night temperatures in Himalayan winter conditions is a major challenge for climbers expecting more from a sleeping bag than just surviving at -45°C.
This, of course, depends upon the sleeping bag's design and quality, which make sure you sleep correctly allowing your aching body to recuperate.
High-quality warm sleeping is the key to success in any high altitude adventure and the Thor is the answer from Valandré once the temperatures and conditions are in the extreme negative.
The Thor NEO uses the fundamental anatomical baffle design from the unconditional Shocking Blue, featuring an identical foot box, draft collar and hood design that has been in use for several years. Professional field testers and experienced outdoor and mountaineering users all agree to a limit of comfort of the Shocking Blue to be at -20°C to -25°C (-5°F to -13°F).
Due to its success we took the Shocking Blue and gave it a +60% increase in baffle height and down load, keeping the generous inside dimensions to what our colleagues proposed. In order to keep the total weight and pack size down, we decreased the zipper length from 175cm to 135cm (69in to 53in).
The result is a bag that while being spacious it keeps the climber warm at -40°C to 45°C (-40°F to -50°F). It also offers a high tech foot box, draft collar and hood design with a fill weight of 1240g and a total weight of only 1870g (down load 43.7oz and total 66oz)
As the old saying goes: 'Maximize it.......don't criticize it'
639NSD
Temp test results
Valandre T. LIMIT OF COMFORT:
-40°C / -40°F
Down Quality
Down Quality:
Goose Down 95/05
Baffle:
32 compartments (top and bottom separated). mounted using the second generation tubular technology of H-box wall pre-cut and shaped anatomical shaped baffles.
Lining:
100% Polyamide Nylon 6 40g/m² DWR treatment
Shell:
100% Polyamide Nylon 6-6 Ripstop 40.7g/m² DWR treatment
Customers who bought this product also bought:
9 other products in the same category: